Limited Edition K2 HD Mastering Japanese Import CD!
24-Bit/100kHz Mastering! This K2 HD Mastering CD will play on ALL CD players! Features "Sara Smile", "Rich Girl", "Maneater" & More!!
Rock & Soul Classic Hits!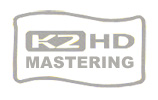 This recording has been mastered by the K2 HD format of 24-bit 100kHz, which creates an unbelievable sound surpassing other formats!
Starting out as two devoted disciples of earlier soul greats, Daryl Hall & John Oates are soul survivors in their own right. They have become such musical influences on some of today's popular artists that the September 2006 cover of Spin Magazine's headline read: "Why Hall and Oates are the New Velvet Underground." Their artistic fan base includes Rob Thomas, John Mayer, Brandon Flowers of the Killers, Ben Gibbard of Death Cab For Cutie and MTV's newest hipsters Gym Class Heroes who dubbed their tour "Daryl Hall for President Tour 2007." One of the most sampled artists today, their impact can be heard everywhere from boy band harmonies, to neo-soul to rap-rock fusion.
This 2001 compilation album of the duo of Hall & Oates contains 18 songs that had significant air-time on the radio in the '70s and '80s. To name a few, "Sara Smile", "Rich Girl", "I Can't Go For That (No Can Do)", "Family Man", "Maneater", and so on...
Daryl Hall & John Oates achieved their greatest fame in the late 1970s and early to mid-1980s with a fusion of rock and roll with rhythm and blues styles which they dubbed 'rock and soul'. Critics Stephen Thomas Erlewine and J. Scott McClintock write, "at their best, Hall & Oates' songs were filled with strong hooks and melodies that adhered to soul traditions without being a slave to them by incorporating elements of new wave and hard rock." Much of the duo's reputation is due to its sustained pop-chart run in the 1980s.
The duo were inducted into the Songwriters Hall of Fame in 2003.
Features:
• Limited Edition
• K2 HD 100kHz / 24-bit Mastering
• Made in Japan
• Includes Clear Protective Outer Sleeve
Selections:
1. Sara Smile
2. Rich Girl
3. It's A Laugh
4. Wait For Me
5. You've Lost That Lovin' Feeling
6. Kiss On My List
7. You Make My Dreams
8. Private Eyes
9. I Can't Go For That (No Can Do)
10. Did It In A Minute
11. Maneater
12. One On One
13. Family Man
14. Say It Isn't So
15. Adult Education
16. Out of Touch
17. Method of Modern Love
18. Some Things Are Better Left Unsaid