Limited Edition K2 HD Mastering Japanese Import CD!
24-Bit/100kHz Mastering! This K2 HD Mastering CD will play on ALL CD players!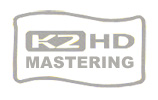 This recording has been mastered by the K2 HD format of 24-bit 100kHz, which creates an unbelievable sound surpassing other formats!
Connie Francis topped the charts in the 1950s and '60s with her downbeat ballads sung in her trademark style. You couldn't have a "Best of Connie Francis" collection without "Who's Sorry Now?", "Where the Boys Are" and "Lipstick On Your Collar".
Features:
• Limited Edition
• K2 HD 100kHz / 24-bit Mastering
• Made in Japan
Selections:
1. Who's Sorry Now
2. I'm Sorry I Made You Cry
3. Stupid Cupid
4. Fallin'
5. My Happiness
6. If I Didn't Care
7. Lipstick On Your Collar
8. Frankie
9. You're Gonna Miss Me
10. Among My Souvenirs
11. Teddy
12. Everybody's Somebody's Fool
13. My Heart Has a Mind Of Its Own
14. Many Tears Ago
15. Where The Boys Are
16. Breakin' In a Brand New Broken Heart
17. Don't Break the Heart That Loves You
18. Second Hand Love
19. Vacation
20. I'm Gonna Be Warm This Winter
21. Follow the Boys