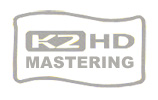 Out of Print! Only a few copies available!
24-Bit/100kHz Mastering! This K2 HD Mastering CD will play on ALL CD players!
This recording has been mastered by the new K2 HD format of 24-bit 100kHz, which creates an unbelievable sound surpassing other formats!
Many music lovers know Willi Boskovsky as a conductor intent upon preserving the rich heritage of Johann Strauss-era Viennese waltzes. The performance of the Boskovsky Ensemble, under the maestro's baton, recreates the atmosphere of a palatial dancing hall, with vivid and elegant playing led by Willi's violin. The sound is luscious; the dynamic contrasts captivating.
The benefits of K2 HD Mastering:

• Ambience of Analogue Sound
• Higher Resolution
• Lower Distortion
• Richer Sound Field
• Master-Tape Quality Sound
• Delivers what musicians originally intended!
Features:

• K2 HD 100kHz / 24-bit Mastering
• Beautifully packaged
• Playable on ALL CD Players!
Musicians:
Willi Boskovsky, violin & conductor
Boskovsky Ensemble
Selections:
Johan Strauss I (1804 - 1849)
1. Tivoli-Rutsch. Waltz Op. 39
2. Jugendfeuer, Galopp Op. 90
3. Exeter, Polka Op. 249
Johan Strauss II (1825 - 1899)
4. Liebeslieder, Op. 114
Josef Franz Karl Lanner (1801 - 1843)
5. Jagers Lust, Galopp Op. 82
Johan Strauss I
6. Indians Galopp Op. 111
Franz Peter Schubert (1797 - 1828)
7. 4 Waltzes & 2 Ecossaise
Josef Franz Karl Lanner (1801 - 1843)

8. Pesther, Waltz Op. 93
Joseph Strauss (1827-1870)
9. Die Guten, alten Zeiten, Waltz Op. 26
Franz Peter Schubert
10. 4 Waltzes & 4 Ecossaise
Total Playing Time: 49:40