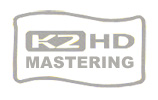 Out of Print! Lilmited Supplies Available!
24-Bit/100kHz Mastering! This K2 HD Mastering CD will play on ALL CD players!
This recording has been mastered by the new K2 HD format of 24-bit 100kHz, which creates an unbelievable sound surpassing other formats!
Flamenco is a special album of guitar and floor dancing showpieces from Philips.
This recording of Pepe Romero's Flamenco is considered by some to be the 'best Flamenco recording on the planet'. It puts most so-called Flamenco discs to shame. It is real Flamenco in the truest sense and at the highest standard. It is a Flamenco classic!
Flamenco is the expression of joy, sorrow, and the very soul of the less well-to-do old Spanish community. For serious music lovers, this disc serves as a concise documentary of the art of Flamenco.
The audiophile's love of the music will be coupled with the utmost ecstasy in listening pleasure: the rich harmonics of Pepe Romero's fascinating guitar sound, the sparkling transience of the Spanish castanets, and the tremendous dynamics of the dancers' intricate footwork, shaking the whole floor of your music room.
The benefits of K2 HD Mastering:
• Ambience of Analogue Sound
• Higher Resolution
• Lower Distortion
• Richer Sound Field
• Master-Tape Quality Sound
• Delivers what musicians originally intended!
Features:
• K2 HD 100kHz / 24-bit Mastering
• Beautifully packaged
• Playable on ALL CD Players!
Musicians:
Pepe Romero, guitar
Chano Lobsto, cante
Maria Magdalena, dancer
Paco Romero, dancer
Selections:
1. Farrucas
2. Zapateado
3. Aquellos duros antiguos (Tanguillos)
4. Soleares
5. Ha Entrao una fragata (Alegrias)
6. Bulerias
7. De mivera te fuistes (Seguiriyas)
8. Alegrias
9. Sera el quererte (Sevillanas corraleras)
10. Mama yo quiero un lucero (Bulerias)
11. Fue', porque non me dio' ganas (Granadinas)
12. Y sino, me daba doble (Cantirias)
13. Que se ven desde el Conquero (Fandangos de Huelva)