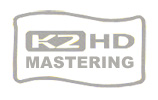 Out of Print! Absolute Last Chance!
We are almost out! Only a handful left!
24-Bit/100kHz Mastering! This K2 HD Mastering CD will play on ALL CD players!
This recording has been mastered by the K2 HD format of 24-bit 100kHz, which creates an unbelievable sound surpassing other formats!
The 'superconductor' Georg Solti was awarded 31 Grammy Awards including the Grammy Lifetime Achievement Award.
Solti was born Gyorgy Stern in Budapest, where he learned the piano and studied at the Franz Liszt Academy of Music. His father Germanized young Gyorgy's given name to Georg and changed his family name to Solti, to shield his son from anti-Semitism. By 1935, he was gaining recognition as a conductor, and made his debut at the Budapest Opera in 1938 with The Marriage of Figaro. In 1939, with German invasion imminent, he fled Hungary because of his Jewish ancestry, and moved to Switzerland, where he continued a career as a pianist but had limited opportunities to develop his conducting.
After the war, Solti was music director of the Bavarian State Orchestra in Munich and of the Frankfurt Opera. In 1951, he made his debut at the Salzburg Festival conducting Mozart's Indomeneo.
His career assignments include music director at the Royal Opera House, Covent Garden from 1961-1971; was awarded an honorary Order of the British Empire in 1971; in 1994 he directed the "Solti Orchestral Project" at Carnegie Hall; director of the Chicago Symphony Orchestra from 1969-1991 where he was made the first and only Music Director Laureate in that orchestra's history; he was music director of the Orchestre de Paris from 1972-1975; principal conductor of the London Philharmonic Orchestra from 1979-1983. Solti never truly retired and his sudden death in 1997 means several years of planned performances and recording projects would never be realized.
"The sound is vivid, rich and dynamic." -
Wojciech Pacula, www.highfidelity.pl, Sound quality: 10/10
The benefits of K2 HD Mastering:
• Ambience of Analogue Sound
• Higher Resolution
• Lower Distortion
• Richer Sound Field
• Master-Tape Quality Sound
• Delivers what musicians originally intended!
Features:
• K2 HD 100kHz / 24-bit Mastering
• Beautifully packaged
• Playable on ALL CD Players!
• 99.9999% Silver
Musicians:
London Symphony Orchestra & Chorus
Georg Solti, conductor
John Alldis, chorus master
Selections:
Glinka
1. Russlan and Ludmilla - Overture
Mussorgski
2. Khovanshchina - Prelude (Orchestrated by Rimsky-Korsakov)
3. Night on Bare Mountain (arranged by Rimsky-Korsakov)
Borodin
Prince Igor
(orchestrated by Rimsky-Korsakov & Glazunov)
4. Overture
5. Polovtsian Dances
Total playing time, 46:24
Recorded at Kingsway Hall, London, U.K. February and May 1966.