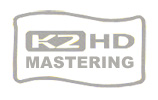 Out of Print!
24-Bit/100kHz Mastering! This K2 HD Mastering CD will play on ALL CD players!
This recording has been mastered by the new K2 HD format of 24-bit 100kHz, which creates an unbelievable sound surpassing other formats!
With more than 50 versions of this Tchaikovsky classic on the market, this Decca version was chosen for its performance and sound quality. Tremendous soundstage and clarity of details, the K2 HD Mastering does make a difference!
The benefits of K2 HD Mastering:
• Ambience of Analogue Sound
• Higher Resolution
• Lower Distortion
• Richer Sound Field
• Master-Tape Quality Sound
• Delivers what musicians originally intended!
Features:
• K2 HD 100kHz / 24-bit Mastering
• Beautifully packaged
• Playable on ALL CD Players!
Musicians:
L'Orchestre de la Suisse Romande
Ernest Ansermet
Selections:
Pyotr Ilyich Tchaikovsky (1840-1893)
Swan Lake, Op. 20 (highlights)
Act 1
1. Valse
Act 2
2. Scene: Moderato
3. Tempo de Valse
4. Andante non troppo
5. Allegro moderato
6. Moderato assai
7. Coda: Allegro vivace
Act 3
8. Allegrogiusto - Scene et Valse des fianpailles
9. Danse espagnola
10. Danse napolitaine
11. Danse hongroise
12. Mazurha
Act 4
13. Scene: Allegro agitato
Scene Finale: Andante - Allegro agitato
Total playing time, 48:06