Click Here for Sound Samples!
Numbered, Limited Edition! Very Limited Quantities!
Only 1,000 Numbered Copies Available!

24-Bit/100kHz Mastering! This K2 HD Mastering CD will play on ALL CD players!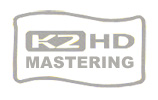 This recording has been mastered by the K2 HD format of 24-bit 100kHz, which creates an unbelievable sound surpassing other formats!
Damn Right, I've Got the Blues is a studio album by Blues guitarist Buddy Guy. The album has been described by Allmusic and Rolling Stone as a commercial comeback album for Guy after limited recording for the previous 10 years.
Buddy Guy is an American blues guitarist and singer. He is an exponent of the Chicago blues and has influenced blues-rock musicians such as, Eric Clapton, Jimmy Page, and Stevie Ray Vaughan. In the 1960s, Guy was a member of Muddy Waters' band and was a house guitarist at Chess Records. Guy had a long musical partnership with harmonica player Junior Wells.
Guy was ranked 30th in Rolling Stone magazine's list of the "100 Greatest Guitarists of All Time." His song "Stone Crazy" was ranked 78th in Rolling Stone's list of the 100 Greatest Guitar Songs of All Time.
"Guy's frenetic guitar histrionics ably cut through the superstar-heavy proceedings (Eric Clapton, Jeff Beck, and Mark Knopfler all turn up) on the snarling title cut and a handful of others."
-Bill Dahl, allmusic.com
Features:
• Numbered, Limited Edition (Only 1000 Copies)
• K2 HD 100kHz / 24-bit Mastering
• Made in Japan
• Includes Clear Protective Outer Sleeve


| | |
| --- | --- |
| | 1. Damn Right, I've Got the Blues |
| | 2. Where is the Next One Coming From |
| | 3. Five Long Years |
| | 4. Mustang Sally |
| | 5. There is Something on Your Mind |
| | 6. Early in the Morning |
| | 7. Too Broke to Spend the Night |
| | 8. Black Night |
| | 9. Let Me Love You Baby |
| | 10. Rememberin' Stevie |