Click Here for Sound Samples!
Numbered, Limited Edition! Very Limited Quantities!
Only 1,000 Numbered Copies Available!
24-Bit/100kHz Mastering! This K2 HD Mastering CD will play on ALL CD players!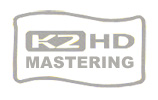 This recording has been mastered by the K2 HD format of 24-bit 100kHz, which creates an unbelievable sound surpassing other formats!
In 1967, Russian composer Rodion Shchedrin composed his one-act ballet, "Carmen Suite", for his wife, ballerina Maya Plisetskaya. The music, taken from the opera Carmen by Georges Bizet and arranged for strings and percussion, is not a 19th century pastiche but rather
'a creative meeting of the minds'
, as Shchedrin put it, with Bizet's melodies reclothed in a variety of fresh instrumental colors (including the frequent use of percussion), set to new rhythms and often phrased with a great deal of sly wit. Initially banned by the Soviet hierarchy as 'disrespectful' to the opera for precisely these qualities, the ballet has since become Shchedrin's best-known work and has remained popular in the West as what reviewer James Sanderson of allmusic.com calls
"an iconoclastic but highly entertaining retelling of Bizet's opera".
Features:
• Numbered, Limited Edition
• K2 HD 100kHz / 24-bit Mastering
• Made in Japan
Musicians:

Russian National Orchestra
Mikhail Pletnev, conductor


| | |
| --- | --- |
| | Rodion Shchedrin |
| | Jules Massenet (1842-1912)Carmen Suite |
| | 1. Introduction |
| | 2. Dance |
| | 3. First Intermezzo |
| | 4. Changing of the Guard |
| | 5. Carmen's Entrance and Habanera |
| | 6. Scene |
| | 7. Second Intermezzo |
| | 8. Bolero |
| | 9. Torero |
| | 10. Torero and Carmen |
| | 11. Adagio |
| | 12. Fortune-Telling |
| | 13. Finale |
| | 14. Concerto for Orchestra No. 1 "Naughty Limericks" |
| | 15. Concerto for Orchestra No. 2 "The Chimes" |