Click Here for Sound Samples!
Numbered, Limited Edition! Very Limited Quantities!
Only 1,000 Numbered Copies Available!

24-Bit/100kHz Mastering! This K2 HD Mastering CD will play on ALL CD players!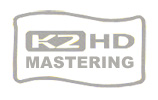 This recording has been mastered by the K2 HD format of 24-bit 100kHz, which creates an unbelievable sound surpassing other formats!
Greatest Hits Live is singer-songwriter Carly Simon's 15th album, second greatest-hits album, and first live album, released in 1988. It is Simon's only live album to date. The album includes some of her biggest hits.
All the songs are live versions recorded on 35MM film from a 1987 HBO special shot on Martha's Vineyard called Carly Simon: Live from Martha's Vineyard. The album sold very well opon release, going Gold immediately. In 1996, the album was certified Platinum by the RIAA, for sales of over 1,000,000 copies in the United States alone.
Features:
• Numbered, Limited Edition (Only 1000 Copies)
• K2 HD 100kHz / 24-bit Mastering
• Made in Japan
• Includes Clear Protective Outer Sleeve


| | |
| --- | --- |
| | 1. Nobody Does It Better |
| | 2. You're So Vain |
| | 3. It Happens Everyday |
| | 4. Anticipation |
| | 5. The Right Thing to Do |
| | 6. Do the Walls Come Down |
| | 7. You Belong to Me |
| | 8. Two Hot Girls (On a Hot Summer Night) |
| | 9. All I Want is You |
| | 10. Coming Around Again / Itsy Bitsy Spider |
| | 11. Never Been Gone |