Click Here for Sound Samples!
Numbered, Limited Edition! Very Limited Quantities!
Only 1,000 Numbered Copies Available!

24-Bit/100kHz Mastering! This K2 HD Mastering CD will play on ALL CD players!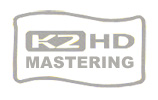 This recording has been mastered by the K2 HD format of 24-bit 100kHz, which creates an unbelievable sound surpassing other formats!
The collection includes material from his earlier days as a songwriter (going back to 1965 on "For Bobbie") to his later hit "Rocky Mountain High." Indeed many of these tracks were not hits per se, but as Stephen Thomas Erlewine wrote for Allmusic,
"the[se] were [the] songs that defined him."
Moreover, Greatest Hits is important historically because it contains new, revisionist recordings of several songs. Notable new versions include "Leaving on a Jet Plane," "Starwood in Aspen", "Follow Me," "Rhymes and Reasons," "The Eagle and the Hawk," "Sunshine On My Shoulders" and "Poems, Prayers, and Promises".
Denver explained this himself in the liner notes by saying that he had picked the numbers most requested in his concerts, but that "I felt that some of these songs had grown a bit, that I am singing better than I was four or five years ago, and that I would like to treat some of the songs a little differently than I had in the original recordings."
After its release these versions were used for airplay despite differing in subtle but important ways from the original versions; generally, they were more polished, featured a more mature-sounding Denver, included strings, and were extended somewhat.
Greatest Hits climbed by the following spring to the top of the Billboard 200 pop albums chart, went platinum, and was one of the first albums world-wide to sell over 10 million copies. Overall it is easily the best-selling album of his career in the United States, being certified 9-times platinum by the RIAA.
Features:
• Numbered, Limited Edition (Only 1000 Copies)
• K2 HD 100kHz / 24-bit Mastering
• Made in Japan
• Includes Clear Protective Outer Sleeve
Musicians:
John Denver, vocals, acoustic guitar
Dick Kniss, bass
Frank Owens, piano
Herb Lovelle, drums
Gary Chester, percussion


| | |
| --- | --- |
| | 1. Take Me Home, Country Roads |
| | 2. Follow Me |
| | 3. Starwood In Aspen |
| | 4. For Baby (For Bobbie) |
| | 5. Rhymes and Reasons |
| | 6. Leaving, On A Jet Plane |
| | 7. The Eagle and the Hawk |
| | 8. Sunshine On My Shoulders |
| | 9. Goodbye Again |
| | 10. Poems, Prayers and Promises |
| | 11. Rocky Mountain High |