Click Here for Sound Samples!
Limited Edition K2 HD Mastering Japanese Import CD!
24-Bit/100kHz Mastering! This K2 HD Mastering CD will play on ALL CD players!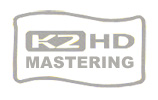 This recording has been mastered by the K2 HD format of 24-bit 100kHz, which creates an unbelievable sound surpassing other formats!
Diana Ross, the lead singer for Motown's The Supremes during the 1960s, left the group in 1970 to embark on what would turn out to be a highly successful solo career. She was named the "Female Entertainer Of the Century" in 1976 by Billboard magazine. In 1993, the Guinness Book of World Records declared her to be the most successful female music artist in history due to her U.S. and U.K. success with more hits than any other female artist in the charts.
All The Great Hits is a compilation album by Diana Ross released in 1981. The album features her duet "Endless Love" with Lionel Richie which was from a movie with Brooke Shields.
Features:
• Limited Edition
• K2 HD 100kHz / 24-bit Mastering
• Made in Japan


| | |
| --- | --- |
| | 1. Endless Love - duet with Lionel Richie |
| | 2. It's My Turn |
| | 3. Theme from Mahogany (Do You Know Where You're Going To) |
| | 4. Reach Out and Touch (Somebody's Hand) |
| | 5. Touch Me in the Morning |
| | 6. Good Morning Heartache |
| | 7. Last Time I Saw Him |
| | 8. Upside Down |
| | 9. I'm Coming Out |
| | 10. Tenderness |
| | 11. My Old Piano |
| | 12. The Boss |
| | 13. It's My House |
| | 14. Love Hangover |
| | 15. Ain't No Mountain High Enough |
| | 16. Remember Me |