Click Here for Sound Samples!
Numbered, Limited Edition! Very Limited Quantities!
Only 1,000 Numbered Copies Available!
24-Bit/100kHz Mastering! This K2 HD Mastering CD will play on ALL CD players!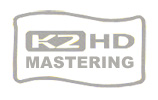 This recording has been mastered by the K2 HD format of 24-bit 100kHz, which creates an unbelievable sound surpassing other formats!
Erick Friedman and the London Symphony Orchestra conducted by Sir Malcom Sargent and the Chicago Symphony Orchestra conducted by Walter Hendl, perform violin showpieces by Saint-Saens, Paganini, Ravel and more!
Features:
• Numbered, Limited Edition
• K2 HD 100kHz / 24-bit Mastering
• Made in Japan
• Includes Clear Protective Outer Sleeve
Musicians:
Erick Friedman, violin
London Symphony Orchestra (1-8,11)
Sir Malcolm Sargent, conductor (1-8,11)
Chicago Symphony Orchestra (9,10,12-14)
Walter Hendl, conductor (9,10,12-14)


| | |
| --- | --- |
| | Pablo de Sarasate (1844-1908) |
| | Zigeunerwelsen / Airs bohemiens, Op. 20 |
| | 1. Moderato |
| | 2. Lento |
| | 3. Un poco piu lento |
| | 4. Allegro molto vivace |
| | Henryk Wieniawski (1835-1880) |
| | 5. Legende, Op. 17 |
| | Camille Sainte-Saens (1835-1921) |
| | Havanaise, Op. 83 |
| | 6. Allegretto e lusinghiero |
| | 7. Allegro |
| | 8. Allegro ma non troppo |
| | Niccolo Paganini (1782-1840) |
| | Concerto No. 1, Op. 6 in D Major |
| | 9. Rondo: Allegro spirituoso |
| | Ernest Chausson (1855-99) |
| | 10. Poeme, Op. 25 |
| | Maurice Ravel (1875-1937) |
| | 11. Trigane (Rapsodie de concert) |
| | 12. Saint-Saens |