Save 67% for a Limited Time While Supplies Last!
This disc will NOT play on CD, DVD or SACD Players!
HRx 176.4kHz/24-Bit DVD-R - For Music Servers Only!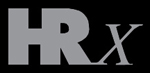 HRx DVD-R data discs contain exact, digit-for-digit copies of the original Reference Recordings 176.4 kHz / 24-bit digital masters. This is the ultimate in fidelity for two-channel sound: TRUE high-resolution audio, ready to load from DVD-R data discs onto your computer music server!
To play HRx, the files on the DVD-R data disc must be uploaded to a computer music server, which then will play the music files through your audio system. (You cannot play them on CD, DVD, or SACD players.)
Best of Show award for "Greatest Technological Breakthrough: Reference Recordings' HRx ultra-high resolution (176.4/24) digital music format." (Alan Taffel: The Absolute Sound April/May 2008)
"Reference Recordings, a company at the forefront of technical advancements for the past 30 years, has broken through the technical barriers to deliver to listeners the exact high-resolution digital bitstreams created during the recording sessions. The company's HRx format encodes as WAV files on a DVD the master recording, which was sampled at 176.4kHz with 24-bit resolution. For the first time, you can listen to the original high-resolution data stream of some spectacular titles from the Reference Recordings catalog." - Robert Harley, The Absolute Sound
This program of French masterworks was designed to showcase all the colors and nuances of the Julia Irene Kauffman Organ, an outstanding new instrument. It includes the world-premiere recording of an important piece by beloved composer Florent Schmitt: Prière (Prelude in G minor), Op.11 (1899). Gorgeous HDCD sonics by Grammy-winning engineer Keith Johnson will thrill organ music lovers and audiophiles of all persuasions, especially those with powerful subwoofers!
Reference Recordings is proud to offer these brilliant performances by the organist who knows this instrument best, Jan Kraybill. She regularly plays and oversees the care of the three largest pipe organs in the Kansas City metro area: the Community of Christ Auditorium's 113-rank Aeolian-Skinner (installed in 1959) and Temple's 102-rank Casavant (1993), and the 102-rank Julia Irene Kauffman Casavant (2011) at the Kauffman Center's Helzberg Hall.
At the Kauffman Center, she performs and hosts guest organists in both solo and collaborative musical events, including regular appearances with a major tenant of the Center, the Kansas City Symphony and Chorus. As a junior in high school in Colby, Kansas, Jan Kraybill performed her first European piano recital in Andover, England. She earned education and piano performance degrees from Kansas State University in Manhattan, Kansas, and her doctorate in organ performance is from the Conservatory of Music and Dance at the University of Missouri-Kansas City. In 2010 she earned the Fellow certificate from the American Guild of Organists, the highest certification available for organists. Dr. Kraybill maintains an active concert career, having appeared as a soloist and collaborative artist throughout the United States and in Canada, Germany, Great Britain, Poland, Russia, South Korea, and Tahiti; she has been featured at regional and national conventions of the AGO and other musicians' organizations. She has recorded three solo CDs on Community of Christ's instruments, and this disc is the first on the Julia Irene Kauffman Casavant.
Jan Kraybill's exemplary musicianship and the lovely sound of this noble Kansas City instrument make this one of the finest organ recordings I know. Period.
...Jan Kraybill...tackles Widor's daunting structures with aplomb.…The organ's tonal subtlety and range of colours are very much in evidence…her playing is always tasteful and proportionate....Kraybill's apt registrations and general keyboard wizardry turns her into something of a Prospero figure, very much in command of all that she surveys.…Kraybill's playing is always refined, and she brings out the music's inner voices with ease and good humour.…the joy that peals forth in the final seconds is a perfect metaphor for this recital as a whole; a triumph for all concerned. Only once before have I encountered an organ recording worthy of the term 'a perfect storm'...Frankly, these two albums blow all others into the proverbial weeds. Pure magic; my store of enchanted objects has just increased by one.
...a fascinating sampling of a long-lived, greatly admired school of organist-composers....I appreciate her attention to the colors and to the range of possibilities of her instrument - impressively well captured by RR's recording and mastering engineer, Keith O. Johnson....RR's sound is most impressive.
The Casavant here is a fine 'symphonic' organ and blends well with the orchestra. As a solo it is a fine instrument, especially under the control of Jan Kraybill, who oversees it and two other wonderful organs in Kansas City. Great, idiomatic performances of many of the French masters, including Widor (thankfully not the overdone 'Toccata'), Vierne, Gigout, Guilmant, Franck, Alain… et al. Lease breaking sonics to boot.
It's obvious that organist Jan Kraybill, who is the Organ Conservator at the Kauffman Center, knows this organ's capabilities very well, and as such matches each piece's character to the best combination of stops possible. I envy her position. Sitting at that console, in command of all that power, must feel like sitting on a rocket
[Jan Kraybill's] playing is expressive in the quieter portions and pulls out all the stops when hitting some of the big orchestral-imitation passages in these colorful pieces.
...with extraordinary organist Jan Kraybill at the keyboard, Organ Polychrome is, indeed, a multi-colored showstopper...
...Ms. Kraybill plays music intended to show off all the power and glory of the Julia Irene Kauffman Organ. She does so splendidly; it is all quite effective....The instrument sounds rich, wide-ranging, realistically distanced, deep, full-throated, powerful, and lifelike.
Features
HRx DVD-R
HRx First Edition, March 2015
Premiere Solo Recording
Data Disc Contains an Exact, Digit-for-Digit Copy of the Original Reference Recordings 176.4 kHz / 24-bit Digital Master
Ultimate Fidelity Two-Channel Sound
This Disc Is Intended to Play on Computer-Based Music Servers
Will Not Play on CD, SACD or DVD Players
WAV Files Can Be Imported Into Many Computer Digital Media Players - Your Computer Must Be Able to Read DVD-R
Media Player & Sound Card Must Be Able to Output 176.4 kHz, 24 bit Audio Files
Made in USA
Selections
Charles-Marie Widor (1844-1937)
Allegro from Symphony No. 6 in G minor
Florent Schmitt (1870-1958)
Prière (Prélude in G minor), Op. 11 - World Premiere
Jehan Alain (1911-1940)
Deux danses à Agni Yavishta
Allegro
Pas vite
Joseph Bonnet (1884-1944)
Variations de Concert, Op. 1
Maurice Duruflé (1902-1986)
Scherzo, Op. 2
Marcel Dupré (1886-1971)
Prélude et Fugue in G minor, Op. 7, No. 3
Prélude (Vivace)
Fugue (Vif)
César Franck (1822-1890)
Pièce héroïque
Félix-Alexandre Guilmant (1837-1911)
Caprice in B flat, Op. 20, No. 3
Louis Vierne (1870-1937)
from Pièces de fantaisie, Op. 51
Prélude
Caprice
Intermezzo
Eugène Gigout (1844-1925)
Grand-Choeur dialogué, from Six pieces (1881)