Click Here for Sound Samples!
Numbered, Limited Edition! Very Limited Quantities!
Only 1,000 Numbered Copies Available!

24-Bit/100kHz Mastering! This K2 HD Mastering CD will play on ALL CD players!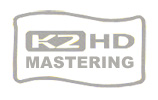 This recording has been mastered by the K2 HD format of 24-bit 100kHz, which creates an unbelievable sound surpassing other formats!
Often referred to as the "poet of the violin," Joshua Bell is one of the world's most celebrated violinists. He continues to enchant audiences with his breathtaking virtuosity, tone of sheer beauty, and charismatic stage presence. His restless curiosity, passion, universal appeal, and multi-faceted musical interests have earned him the rare title of "classical music superstar".
Romance of the Violin was named by Billboard as the 2004 Classical CD of the Year, and Bell the Classical Artist of the Year.
Growing up with his two sisters in Bloomington, Indiana, Bell indulged in many passions outside of music, becoming an avid computer game player and a competitive athlete. He placed fourth in a national tennis tournament at age 10, and still keeps his racquet close by. At age four, he received his first violin after his parents, both mental health professionals, noticed him plucking tunes with rubber bands he had stretched around the handles of his dresser drawers. By 12 he was serious about the instrument, thanks in large part to the inspiration of renowned violinist and pedagogue Josef Gingold, who had become his beloved teacher and mentor. Two years later, Bell came to national attention in his highly acclaimed debut with Riccardo Muti and the Philadelphia Orchestra. His Carnegie Hall debut, an Avery Fisher Career Grant and a notable recording contract soon followed, further confirming his presence in the musical world.
Features:
• Limited Edition
• K2 HD 100kHz / 24-bit Mastering
• Made in Japan
• Includes Clear Protective Outer Sleeve
Musicians:
Joshua Bell, violin


| | |
| --- | --- |
| | Giacomo Puccini (1858-1924) |
| | 1. O Mio Babbino Caro |
| | Claude Debussy (1862-1918) |
| | 2. The Girl With The Flaxen Hair |
| | Frederic Chopin (1810-1849) |
| | 3. Nocturne |
| | Camille Saint-Saens (1835-1921) |
| | 4. The Swan |
| | Franz Schubert (1797-1828) |
| | 5. Serenade |
| | Vincenzo Bellini (1801-1835) |
| | 6. Casta Diva |
| | Wolfgang Amadeus Mozart (1756-1791) |
| | 7. Andante |
| | Christoph Willibald Gluck (1714-1787) |
| | 8. Dance Of The Blessed Spirits |
| | Alexander Borodin (1833-1887) |
| | 9. Nocturne |
| | Antonin Dvorak (1841-1904) |
| | 10. Songs My Mother Taught Me |
| | Claudio Monteverdi (1567-1643) |
| | 11. Pur Ti Miro |
| | Jules Massenet (1842-1812) |
| | 12. Elegie: O Doux Printemps |
| | Robert Schumann (1810-1856) |
| | 13. Traumerei (Dreaming) |