Click Here for Sound Samples!
Numbered, Limited Edition! Very Limited Quantities!
Only 1,000 Numbered Copies Available!
24-Bit/100kHz Mastering! This K2 HD Mastering CD will play on ALL CD players!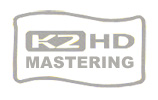 This recording has been mastered by the K2 HD format of 24-bit 100kHz, which creates an unbelievable sound surpassing other formats!
The lovely soprano from Wales, (who could also have been a professional ballroom dancer as was revealed in the 14th season of ABC TV's Dancing With the Stars reality show), reinvents pop and show tunes like "I Will Always Love You", "Don't Cry For Me Argentina" and Cohen's "Hallelujah" as classical songs.
"Released shortly after the Welsh soprano turned 30, the Katherine Jenkins compilation The Ultimate Collection is a good summation of her recording career so far. In that sense, it tends to confirm the impression of her as essentially a blonde, 20-years-younger Sarah Brightman, to the point of repeating many songs associated with Brightman, such as "Time to Say Goodbye," "Pie Jesu," and "The Music of the Night." In the classical crossover world of Brightman and Jenkins, one takes familiar pop ballads and show tunes and finds ways to suggest that they are to be considered classical music. Thus, Jenkins sings the Dolly Parton-penned Whitney Houston hit "I Will Always Love You" and the theme from Robin Hood: Prince of Thieves, "(Everything I Do) I Do It for You" (written by Bryan Adams, Michael Kamen, and Mutt Lange, and a hit for Adams), in Italian, as if they were arias from lost operas. She also takes on show tunes like "I Could Have Danced All Night" and "Don't Cry for Me Argentina." And she treats Leonard Cohen's "Hallelujah" as if it were a sacred hymn. (It isn't, but she's not the first singer to think it is, and for Cohen, that's made it his most valuable copyright since "Suzanne.") Of course, she also does a few actual classical pieces. From a pop perspective, it seems odd that she re-covers so much oft-covered material. But from a classical perspective, it simply may be that Brightman has established a classical crossover repertoire, and as with any classical repertoire, each succeeding generation has the right and obligation to reinterpret it. Certainly, Jenkins' sales indicate that her audience is perfectly happy to hear her sing this crop of recent warhorses, and The Ultimate Collection puts them on one disc."
- William Ruhlmann, allmusic.com
Features:
• Numbered, Limited Edition
• K2 HD 100kHz / 24-bit Mastering
• Made in Japan


| | |
| --- | --- |
| | 1. Time To Say Goodbye |
| | 2. Hallelujah |
| | 3. I Will Always Love You |
| | 4. I Vow To Thee My Country |
| | 5. (Everything I Do) I Do It For You |
| | 6. Nella Fantasia |
| | 7. Hymn to the Fallen |
| | 8. The Flower Duet |
| | 9. Pie Jesu |
| | 10. Calon Lan |
| | 11. Caruso |
| | 12. Vide Cor Meum |
| | 13. O Mio Babbino Caro |
| | 14. Music Of the Night |
| | Bonus Tracks: |
| | 15. I Could Have Danced All Night |
| | 16. I've Dreamed Of You |
| | 17. Don't Cry For Me Argentina |