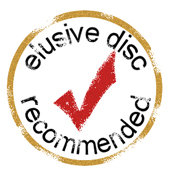 Out of Print! Only 1 copy available!
This 17-track set, finds Dutch jazz vocalist Laura Fygi performing a collection of classics and standards live at London's famed nightspot, Ronnie Scott's.
Widely regarded as the world's finest Jazz vocalist today, Laura performs in this recording without flaw for excellent listening.
"When I was asked to perform at London's most prestigious jazz club Ronnie Scott's I jumped for joy! This was the mecca of Jazz where the greatest Jazz musicians of the world played and I would be the first Dutch vocalist on this famous stage... It has been a week I will never forget! The club has not changed since 1959. It still carries that smell of smoke, whisky and beer and the red-and-white checked tablecloths give the interior that special atmosphere. The place was packed every night and I am so happy we recorded the last two nights. This enables you to enjoy my unique experience as well!" - Laura Fygi
Features:
• Import SACD
• 3 Bonus Tracks
Selections:
1. That Old Feeling
2. All Of Me
3. Guess Who I Saw Today
4. Don't It Make My Brown Eyes Blue
5. I Will Wait For You
6. Corcovado
7. Orange Coloured Sky
8. Good Morning Heartache
9. Diamonds Are A Girl's Best Friend
10. For Me, Formidable
11. Les Feuilles Mortes
12. Just One Of Those Things
13. The Nearness Of You
14. Almost Like Being In Love
Bonus Tracks:
15. Heatwave Medley
16. La Mentira
17. I Love You For Sentimental Reasons
Recorded March 2002.