Limited Edition K2 HD Mastering Japanese Import CD!
24-Bit/100kHz Mastering! This K2 HD Mastering CD will play on ALL CD players!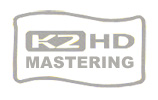 This recording has been mastered by the K2 HD format of 24-bit 100kHz, which creates an unbelievable sound surpassing other formats!
On "The Latin Touch", Laura Fygi incorporates Latin rhythms into her music as she explores her time spent in Uruguay. Produced by Leonardo Amuedo and Hans Vroomans, the music is distinctly different from her previous recordings. It has Spanish lyrics but the beat is quite infectious and if you like love songs "The Latin Touch" is a definite must for your collection.
Features:
• Limited Edition
• K2 HD 100kHz / 24-bit Mastering
• Made in Japan
• Three Bonus Tracks
Selections:
1. Como Fue
2. Perfidia
3. Quizas, Quizas, Quizas
4. Noche De Ronda
5. Piel Canela
6. La Puerta
7. Abrazame
8. Dimelo
9. La Mentira
10. Solamente Una Vez
11. Historia De Un Amor
12. Amor
13. Cuando Vuelva A Tu Lado
14. Besame Mucho
Bonus Tracks:
15. You Belong To My Heart (Solamente Una Vez)
16. Amor (English version)
17. What A Difference A Day Makes (Cuando Vuelva A Tu Lado)