Save 67% for a Limited Time While Supplies Last!
This disc will NOT play on CD, DVD or SACD Players! HRx 176kH/24-Bit DVD-R - For Music Servers Only!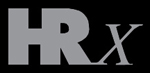 HRx DVD-R data discs contain exact, digit-for-digit copies of the original Reference Recordings 176.4 kHz / 24-bit digital masters. This is the ultimate in fidelity for two-channel sound: TRUE high-resolution audio, ready to load from DVD-R data discs onto your computer music server!
To play HRx, the files on the DVD-R data disc must be uploaded to a computer music server, which then will play the music files through your audio system. (You cannot play them on CD, DVD, or SACD players!!!)
Best of Show award for "Greatest Technological Breakthrough: Reference Recordings' HRx ultra-high resolution (176.4/24) digital music format." (Alan Taffel:
The Absolute Sound
, April/May 2008)
"Reference Recordings, a company at the forefront of technical advancements for the past 30 years, has broken through the technical barriers to deliver to listeners the exact high-resolution digital bitstreams created during the recording sessions. The company's HRx format encodes as WAV files on a DVD the master recording, which was sampled at 176.4kHz with 24-bit resolution. For the first time, you can listen to the original high-resolution datastream of some spectacular titles from the Reference Recordings catalog."
- Robert Harley,
The Absolute Sound
, January 2009
Lincolnshire Posy, performed by the Dallas Wind Symphony, showcases the wind band music of Percy Grainger, including favorites Lincolnshire Posy and Irish Tune from County Derry ("Danny Boy"). Grainger's gems are performed to perfection by America's only full-time professional wind band, conducted by Jerry Junkin. Grainger specified many unusual, optional, instruments, and this recording has them all. Hear these "original instrument" performances in the spectacular sonics captured by Reference Recordings' world-famous team of engineer Keith Johnson and producer Tam Henderson. This is a very long program and has been provided on two DVD-R discs (with no price increase!).
Musicians:
Dallas Wind Symphony
Jerry Junkin, conductor
Features:
• HRx DVD-R
• 2 DVD-Rs
Selections:
Percy Grainger (1882-1961)
1. The Duke of Marlborough Fanfare
Lincolnshire Posy (2-7)
2. Lisbon
3. Horkstow Grange
4. Rufford Park Poachers
5. The Brisk Young Sailor
6. Lord Melbourne
7. The Lost Lady Found
8. The Merry King
9. Children's March (with The Arts District Chorale)
10. Colonial Song
11. Mock Morris
12. The Gum-Suckers March
13. Molly On The Shore
14. Spoon River
15. After-Word (with The Arts District Chorale)
16. Lads Of Wamphray
17. Irish Tune From County Derry
18. Shepherd's Hey