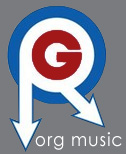 Audiophile Grade Double LP!
Pressed at Pallas in Germany! First Time On Vinyl!
This 1956 concert by Louis Armstrong & His All-Stars is a historical gem, which is finally getting its vinyl debut with this Double LP release. Recorded on March 26, 1956, at the Civic Auditorium in Grand Rapids, MI, it affords jazz fans a chance to hear what the barnstorming Armstrong's shows were like in heartland America. Armstrong's affable presence is pervasive, but not always center stage, as each member of the All-Stars gets his turn in the course of the revue.
The release was remastered for vinyl from analog tape and pressed at Pallas Group in Germany.
"A historical gem...darn near priceless."
- AllMusic
Features:
• Audiophile Grade Double LP
• Pressed at Pallas in Germany
• Entire 1956 concert
• On vinyl for the first time ever
Musicians:
Louis Armstrong, trumpet
Edmond Hall, clarinet
Trummy Young, trombone
Billy Kyle, piano
Arvell Shaw, bass
Barrett Deems, drums
Velma Middleton, vocals
Selections:
Side A:
1. Sleepy Time Down South
2. Back Home Again In Indiana
3. The Gypsy
4. Ole Miss
Side B:
1. Tin Roof Blues
2. Bucket's Got A Hole In It
3. Perdido
4. Dardanella
Side C:
1. How High The Moon
2. Mack The Knife
3. Margie
4. Blues A La Hey Bob-A-Rebob
Side D:
1. That's My Desire
2. Kokomo
3. When The Saints Go Marching In