Numbered, Limited Edition! Very Limited Quantities!
Only 1,000 Numbered Copies Available!

24-Bit/100kHz Mastering! This K2 HD Mastering CD will play on ALL CD players!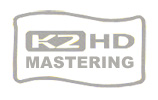 This recording has been mastered by the K2 HD format of 24-bit 100kHz, which creates an unbelievable sound surpassing other formats!
A meeting with Modern Records led to the release of Anka's first single, "Blau-Wile Deverest Fontaine." It was not a hit, but Anka kept plugging away, going so far to sneak into Fats Domino's dressing room to meet the man and his manager in Ottawa. In 1957, he scored a meeting with Don Costa, the A&R man for ABC-Paramount Records, in New York. He played him a batch of songs that included "Diana" – Costa was duly enthusiastic about the potential of the young singer and songwriter. The rapid and enormous success of "Diana"- his first number one hit – made him a star.
"They are all very autobiographical,"
says Anka of his early hits.
"I was alone, traveling, girls screaming, and I never got near them. I'm a teenager and feeling isolated and all that. That becomes 'Lonely Boy.' At record hops, I'm up on stage and all these kids are holding each other with heads on each other's shoulders. Then I have to go have dinner in my room because there are thousands of kids outside the hotel — 'Put Your Head on My Shoulder' was totally that experience."
Anka went on to write such well-known music as the theme for The Tonight Show Starring Johnny Carson and one of Tom Jones' biggest hits, "She's a Lady", and the English lyrics for Frank Sinatra's signature song, "My Way" (originally French song "Comme d'habitude"). In 1983, he co-wrote with Michael Jackson the song "I Never Heard", which was retitled and released in 2009 under the name "This Is It", cementing his place upon the most prolific and versatile songwriters of any generation.
"Anka placed four songs in the Top 20... including 'You Are My Destiny' and 'Crazy Love,' tempering the all-out rebellion of rock & roll with songs that questioned parental authority rather than promoting outright disobedience... He wrote one of Buddy Holly's last hits, 'It Doesn't Matter Anymore,' and moved into movies with Let's Rock and Girls Town. The latter film spawned his biggest American hit, 'Lonely Boy,' just the first in a string of 1959 chart successes including 'Put Your Head on My Shoulder,' 'It's Time to Cry,' and 'Puppy Love' (written for old flame Annette Funicello, and later a hit for Donny Osmond as well)."
- John Bush, allmusic.com
Features:
• Numbered, Limited Edition (Only 1000 Copies)
• K2 HD 100kHz / 24-bit Mastering
• Made in Japan
• Includes Clear Protective Outer Sleeve
Selections:
1. Diana
2. Put Your Head On My Shoulder
3. Lonely Boy
4. Time To Cry
5. Puppy Love
6. I Love You In The Same Old Way
7. You Are My Destiny
8. Crazy Love
9. Don't Ever Leave Me
10. Summer's Gone
11. Adam And Eve
12. Don't Gamble With Love
13. I'm Still Waiting Here For You
14. I Love You, Baby
15. It Doesn't Matter Any More
16. Tonight My Love, Tonight
17. My Home Town
18. Cinderella
19. Love Land
20. Dance On Little Girl
21. The Longest Day