Numbered, Limited Edition! Very Limited Quantities!
Only 1,000 Numbered Copies Available!

24-Bit/100kHz Mastering! This K2 HD Mastering CD will play on ALL CD players!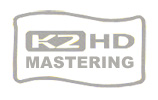 This recording has been mastered by the K2 HD format of 24-bit 100kHz, which creates an unbelievable sound surpassing other formats!
Paul Desmond is revered for the pure, gentle tone of his alto saxophone, and the elegant lyricism of his improvisations. For seventeen years he was the lead soloist in the most commercially successful jazz combo ever, the Dave Brubeck Quartet. In an era that worshipped the frenetic, bebop style of Charlie Parker, Paul Desmond found his own sound, a tone that he claimed imitated a "dry martini." It was a sound that made him a favourite with critics and fans alike, and won him jazz poll after jazz poll.
"I have won several prizes as the world's slowest alto player, as well as a special award in 1961 for quietness."
He was a modest, retiring man, known to his friends for his wit and charm. Twenty years after his passing, his music still sells, is still played, and still moves people.
One of the most widely respected and admired jazz musicians of our time, Gerry Mulligan occupies a unique place in the American musical scene. Recognized as an important 20th century composer, arranger, saxophonist, and conductor, he has played a vital role in the history of modern jazz and contemporary music. Mulligan has performed with such jazz immortals as Louis Armstrong, Count Basie, Lester Young, Duke Ellington, Miles Davis, Jack Teagarden, Dave Brubeck, Billie Holliday, and of course, Paul Desmond. He was consistently voted number one in jazz polls around the world and has won a record twenty-nine consecutive Down Beat Readers Poll awards.
"Altoist Paul Desmond and baritonist Gerry Mulligan always made for a perfect team during their infrequent collaborations. Both of the saxophonists had immediately distinctive light tones, strong wits, and the ability to improvise melodically... The songs all utilize common chord changes, including the two 'originals' ('Two of a Kind' and 'Blight of the Fumble Bee'), and the interplay between Desmond and Mulligan is consistently delightful. Highly recommended."
- Scott Yanow, allmusic.com
"Two of the finest talents to emerge in the post-war jazz generation are brought together here for a happy, informal, yet earnest session of music-making. Individualy, Paul Desmond and Gerry Mulligan can each look back at a decade of winning jazz polls -- Paul as the alto saxophonist of the Dave Brubeck Quartet, and Gerry as a baritone saxophonist who has led his own groups for many years, ranging from a quartet to a full-sized band... [A] series of sweeping performances in which something exciting is happening every instant, whether it be a solo of keen inventiveness or a duet passage in which each line stands up by itself within a whole that sounds like the work of a craftsman composer."
- George Avakian, Original Album Notes
Features:
• Numbered, Limited Edition (Only 1000 Copies)
• K2 HD 100kHz / 24-bit Mastering
• Made in Japan
• Includes Clear Protective Outer Sleeve
Musicians:
Paul Desmond, alto sax
Gerry Mulligan, baritone sax
Wendell Marshall, bass
Joe Benjamin, bass
John Beal, bass
Connie Kay, guest artist, drums
Mel Lewis, drums
Selections:
1. All The Tings You Are
2. Stardust
3. Two Of A Mind
4. Blight Of the Fumble Bee
5. The Way You Look Tonight
6. Out Of Nowhere