A Superlative Performance from the Violin Virtuosi Midori! Truly an Extraordinary Collection!

Limited Edition K2 HD Mastering Japanese Import CD!
24-Bit/100kHz Mastering! This K2 HD Mastering CD will play on ALL CD players!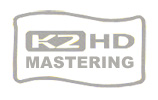 This recording has been mastered by the K2 HD format of 24-bit 100kHz, which creates an unbelievable sound surpassing other formats!
Violinist Midori is accompanied by pianist Robert McDonald for this recording of music by various composers including Shostakovich, Kreisler, Paganini, Prokofiev, and more!
Midori Goto, usually simply known as Midori, was taught violin by her mother who recognized her natural musical abilities at the age of two. She began taking piano lessons but quit within three months. Her grandmother gave her a 1/16 size violin for her third birthday and, therefore, her mother began teaching her the violin.
The phenom gave her first public performance at the age of six, playing one of Paganini's 24 Caprices in Osaka, Japan. In 1982, she and her mother moved to New York City where Midori began violin studies with Dorothy DeLay at Juilliard Pre-College. That same year, she made her concert debut with the New York Philharmonic under the leadership of Zubin Mehta, a conductor with whom she would record many concertos on the Sony Classical label.
Midori is the recipient of the 25th Suntory Music Award, designed to promote Western music in Japan, (1993) and was awarded the prestigious Avery Fisher Prize in 2001, given to musicians for outstanding achievement in classical music.
"When you hear the performances, don't be surprised if words such as 'definitive' and 'perfection' come to mind -repeatedly."
CD Review
"Her playing is utterly assured, with a calm and centered tone, and she brings a kind of assertive melancholy to the music...she's also developed a deep-seated belief in the power of music as a positive force throughout the world."
- Fred Child, NPR
Features:
• Limited Edition
• K2 HD 100kHz / 24-bit Mastering
• Made in Japan
• Includes Clear Protective Outer Sleeve
Musicians:
Midori, violin
Robert McDonald, piano
Selections:
Fritz Kreisler (1875-1962)
1. Praeludium and Allegro (In the Style of Pugnani)
Pablo de Sarasate (1844-1908)

2. Habanera No. 2, Op. 21
Niccolo Paganini (1782-1840)
3. Cantabile
Cesar Cui (1835-1918)
4. Orientale No. 9, Op. 50 from Kaleidoscope
Grazyna Bacewicz (1909-1969)
5. Oberek, No. 2 (1951)
Edward Elgar (1857-1934)
6. Salut d'amour, Op. 12
Fritz Kreisler
7. Miniature Viennese March
Dmitri Shostakovich (1906-1975)
Four Preludes from 24 Preludes, Op. 34
8. Op. 34, No. 10: Moderato non troppo
9. Op. 34, No. 15: Allegretto
10. Op. 34, No. 16: Andantino
11. Op. 34, No. 24: Allegretto
Edward Elgar

12. Chanson de matin No. 2, Op. 15
Pablo de Sarasate
13. Introduction et Tarentelle
Antonin Dvorak (1841-1904)

14. Slavonic Dance No. 2 in E minor, Op. 72
Sergei Prokofiev (1891-1953)
15. March from the Opera "The Love for Three Oranges"
Pyotr Ilyich Tchaikovsky (1840-1893)
16. Melodie No. 3, Op. 42
Karol Szymanowski (1882-1937)

17. I. La Fontaine d'Arethuse from Mythes, Op. 30
Fritz Kreisler
18. Syncopation
Christoph Willibald Gluck (1714-1787)
19. Dance of the Blessed Spirits from Orfeo ed Euridice
Jean-Baptiste Faure (1830-1914)
20. Berceuse, Op. 16
Alexander Scriabin (1872-1915)
21. Etude in Thirds No. 10, Op. 8
Béla Bartók (1881-1945)
Romanian Folk Dances, Sz 56
22. I. Dance With Sticks: Allegro moderato
23. II. Waistband Dance: Allegro
24. III. Stamping Dance: Andante
25. IV. Hornpipe Dance: Molto moderato
26. V. Romanian Polka: Allegro
27. VI. Quick Dance: Allegro
Eugène Ysaÿe (1858-1931)

28. Reve d'enfant, Op. 14