K2 HD Mastering Japanese Import CD!
24-Bit/100kHz Mastering! This K2 HD Mastering CD will play on ALL CD players!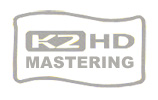 This recording has been mastered by the K2 HD format of 24-bit 100kHz, which creates an unbelievable sound surpassing other formats!
The 1993 heart-wrenching film by directed by Steven Spielberg, written by Steven Zaillian, is based on the novel Schindler's Ark by Thomas Keneally. The film, starring Liam Neeson, Ben Kingsley and Ralph Fiennes, features a brilliant soundtrack composed and conducted by John Williams. The soundtrack also features violin solo performances by Itzhak Perlman.
The soundtrack won the Academy Award for Best Original Score, the BAFTA Award for Best Film Music, and the Grammy Award for Best Score Soundtrack for Visual Media.
Features:
• K2 HD 100kHz / 24-bit Mastering
• Made in Japan
Musicians:
Itzhak Perlman, violin
John Williams, conductor
Selections:
1. Theme from Schindler's List
2. Jewish Town (Krakow Ghetto, Winter '41)
3. Immolation (With Our lives, We Give Life)
4. Remembrances
5. Schindler's Workforce
6. Oyf'n Pripetschok / Hacht Aktion
7. I Could Have Done More
8. Auschwitz-Birkenau
9. Stolen Memories
10. Making the List
11. Give Me Your Names
12. Yerushalaim Shel Zahav (Jerusalem of Gold)
13. Remembrances
14. Theme from Schindler's List (reprise)