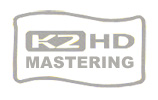 Out of Print! Only a few copies available!
24-Bit/100kHz Mastering! This K2 HD Mastering CD will play on ALL CD players!
This recording has been mastered by the new K2 HD format of 24-bit 100kHz, which creates an unbelievable sound surpassing other formats!
Shota Osabe's debut release Happy Coat is creating quite a stir in both Japan and the USA. Featuring the late Ray Brown, arguably one of the greatest double bassists to have ever lived, it is a collection of some of Osabe's favorite jazz standards. Brown is on-hand to lend not only his inimitable performance, but his extraordinary production talent as well.
Ray Brown had a prolific career as a jazz bassist. He played alongside some of the most influential jazz musicians of the 20th century, including Dizzy Gillespie, Charlie Parker, and Ella Fitzgerald, to whom he was married from 1947 to 1952. Always active in his later years, he is known for discovering and producing records for Diana Krall. He died in 2002 just hours before a scheduled performance in Indianapolis. He was inducted posthumously into the Down Beat Jazz Hall of Fame in 2003.
Happy Coat was recorded by engineer Erik Zobler onto tape and mixed by fifteen-time Grammy Award-winning mix engineer Al Schmitt. It was recorded on February 27 and 28, 2002, just months before Brown's death. It is presented here in a reissued K2 HD format to preserve the wonderful performances and beautiful sound quality. Happy Coat is a treasure for any jazz enthusiast and a special reminder of Ray Brown's incredible talents.
The benefits of K2 HD Mastering:
• Ambience of Analogue Sound
• Higher Resolution
• Lower Distortion
• Richer Sound Field
• Master-Tape Quality Sound
• Delivers what musicians originally intended!
Features:
• K2 HD 100kHz / 24-bit Mastering
• Beautifully packaged
• Playable on ALL CD Players!
Musicians:
Shota Osabe Piano Trio:
Ray Brown, bass
Shota Osabe, piano
Harold Jones, drum
Selections:
1. Willow Weep for Me
2. Pretend/Somewhere Along the Way
3. Moonglow
4. This is All I Ask
5. Happy Coat
6. Can't Leave Her Again
7. My Foolish Heart
8. East of the Sun
9. Anema E Core
10. In the Still of the Night
11. Young and Foolish
12. Cotton Fields
13. Too Marvelous for Words
14. I Saw Her Standing There
Total Playing Time: 61:58