Click Here for Sound Samples!
Limited Edition K2 HD Mastering Japanese Import CD!
24-Bit/100kHz Mastering! This K2 HD Mastering CD will play on ALL CD players!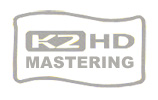 This recording has been mastered by the K2 HD format of 24-bit 100kHz, which creates an unbelievable sound surpassing other formats!
These recordings by Evgeny Mravinsky and the Leningrad Philharmonic were taped in the autumn of 1960 while they were on tour in London.
"They are readings of hair-raising intensity--the finale of the Fourth is marked allegro con fuoco, and if you want to know what con fuoco means, all you have to do is listen for a moment. No one else has ever had the nerve, or the ability, to play the music this way. The treatment is very Russian: the extremes are more extreme, the passions more feverish, the melancholy darker, the climaxes louder. In that department, the development section of the first movement of the Pathètique has to be heard to be believed. The sound is remarkably good for the time..."
-Ted Libbey, NPR
Features:
• Limited Edition
• K2 HD 100kHz / 24-bit Mastering
• Made in Japan
Musicians:
Evgeny Mravinsky, conductor
Leningrad Philharmonie Orchestra


| | |
| --- | --- |
| | CD 1 - Tchaikovsky: Symphonies Nos. 4 & 5 |
| | Peter Ilyich Tchaikovsky (1840 - 1893) |
| | Symphony no.4 in F minor, op.36 |
| | 1. 1. Andante sostenuto - Moderato con anima - Moderato assai, quasi Andante - Allegro vivo |
| | 2. 2. Andantino in modo di canzone |
| | 3. 3. Scherzo. Pizzicato ostinato - Allegro |
| | 4. 4. Finale. Allegro con fuoco |
| | Symphony no.5 in E minor, op.64 |
| | 5. 1. Andante - Allegro con anima |
| | 6. 2. Andante cantabile, con alcuna licenza - Moderato con anima |
| | CD 2 - Tchaikovsky: Symphonies Nos.5 (Cont.) & 6 "Pathétique" |
| | Symphony no.5 in E minor, op.64 |
| | 1. 3. Valse (Allegro moderato) |
| | 2. 4. Finale. Andante maestoso - Allegro vivace - Molto vivace - Moderato assai e molto maestoso - Presto |
| | Symphony no.6 in B minor, op.74 -"Pathétique" |
| | 3. 1. Adagio - Allegro non troppo |
| | 4. 2. Allegro con grazia |
| | 5. 3. Allegro molto vivace |
| | 6. 4. Finale. Adagio lamentoso |