Click Here for Sound Samples!
Limited Edition K2 HD Mastering Japanese Import CDs!
24-Bit/100kHz Mastering! These K2 HD Mastering CDs will play on ALL CD players!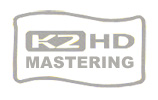 This recording has been mastered by the K2 HD format of 24-bit 100kHz, which creates an unbelievable sound surpassing other formats!
On this release, Salvatore Accardo conducts a variety of musicians for performances of Gioacchino Rossini's 6 sonatas.
Features:
• Limited Edition
• 2CD
• K2 HD 100kHz / 24-bit Mastering
• Made in Japan
Musicians:
Salvatore Accardo, conductor, violin (CD1, CD2: 1-6, 10)
Sylvie Gazeau, violin (CD1, CD2: 1-6)
Alain Meunier, cello (CD1, CD2: 1-9)
Franco Petracchi, double bass (CD1, CD2: 1-9)
Bruno Canino, piano (CD2: 10, 11)


| | |
| --- | --- |
| | CD 1: |
| | Gioacchino Rossini (1792-1868) |
| | Sonatae a quattro (String Sonatas) for two violins, cello and double bass |
| | Sonata No.1 in G major |
| | 1. Moderato |
| | 2. Andantino |
| | 3. Allegro |
| | Sonata No.2 in A major |
| | 4. Allegro |
| | 5. Andantino - Allegro |
| | Sonata No.3 in C major |
| | 6. Allegro |
| | 7. Andante |
| | 8. Moderato |
| | Sonata No.4 in B flat major |
| | 9. Allegro vivace |
| | 10. Andantino |
| | 11. Allegretto |
| | CD 2: |
| | Sonata No.5 in E flat major |
| | 1. Allegro vivace |
| | 2. Andantino |
| | 3. Allegretto |
| | Sonata No.6 in D major |
| | 4. Allegro spiritoso |
| | 5. Andante assai |
| | 6. Tempesta (Allegro) |
| | Duetto for cello and contrabass |
| | 7. Allegro |
| | 8. Andante molto |
| | 9. Allegro |
| | 10. Une mot a Paganini |
| | 11. Une larme for contrabass and piano |