A Beatles Songbook, The Brothers Four Sing Lennon & McCartney on this 1966 Columbia Reissue! Smooth, Easy Listening!
Limited Edition K2 HD Mastering Japanese Import CD!
24-Bit/100kHz Mastering! This K2 HD Mastering CD will play on ALL CD players!
Features "Yesterday", "All My Loving", "And I Love Her" & More!!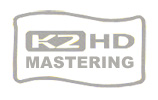 This recording has been mastered by the K2 HD format of 24-bit 100kHz, which creates an unbelievable sound surpassing other formats!
In the blip of time between doo-wop and The Beatles, a new era quietly emerged in American music. The Folk Era, as it came to be known, was ushered in, without fanfare, in the late 1950's. The movement was a product, not of left-wing vagabond poets or freight-train hopping protest singers, but of a handful of clean-cut college kids hell-bent on providing their audience with one thing only: entertainment.
At the forefront of that movement, one band stood apart: The Brothers Four. When these Phi Gamma Delta fraternity brothers began singing and playing at college functions and campus song-fests, they couldn't have known that, 40 years and 50+ albums later, they'd be still going strong, selling out concerts all over the world.
The Brothers Four are perhaps best known for their 1960 hit song 'Greenfields'. Bob Flick, John Paine, Mike Kirkland and Dick Foley met at the University of Washington in 1956 where they were 'brothers' in the Phi Gamma Delta fraternity.
"The Brothers Four bear a distinction as one of the longest surviving groups of the late-'50s/early-'60s folk revival and perhaps the longest running "accidental" music act in history -- 43 years and counting as of 2001, without any break and with two original members still in the fold. If few recognize that distinction, then it's because the Brothers Four were also part of a largely forgotten chapter in the history of folk music in America....

"They turned professional completely by accident, as a result of a practical joke. A member of a rival fraternity arranged for a woman to telephone the group members, identifying herself as the secretary to the manager of a local Seattle venue, the Colony Club, and invite the quartet down to audition. When they got there, they discovered that there was no invitation or any audition scheduled, but since they were there anyway, the club manager asked them to do a couple of songs and ended up hiring them."
- Answers.com
The Brothers Four worked at the Colony Club throughout 1958 and their show became a hit, particularly with college kids, who were tiring of the "contrived" records of the day and welcomed their acoustic, string-driven sound and pristine harmonies. "We got little money," says Flick, who remembers frequently "getting paid in beer," but the experience was worth its weight in gold. Before long, The Brothers Four would be on their way.
In 1959, the quartet headed to San Francisco and met Mort Lewis, Dave Brubeck's manager, who later that year secured them a contract with Columbia Records.
"Greenfields", their second single released in 1960, hit #2 on the pop charts and the self-titled debut album hit the top 20.
The Brothers Four reached their peak of recognition in 1963 when they recorded "Hootenanny Saturday Night," the title theme from the ABC network series Hootenanny. The song itself was no major achievement, but it gave the quartet weekly exposure on the major television venue for folk music.
Finally yielding to the success of the British Invasion, with the introduction of The Beatles, and the more political music of Bob Dylan, The Brothers Four recorded "The Brothers Four Sing Lennon/McCartney: A Beatles Songbook" in 1966 which produced a hit on the easy listening charts with "If I Fell".
Features:
• Limited Edition
• K2 HD 100kHz / 24-bit Mastering
• Made in Japan
• Includes Clear Protective Outer Sleeve
Selections:
Try To Remember:
1. Try To Remember
2. Sloth
3. Wild Colonial Boy
4. I Remember When I Loved Her
5. Sakura
6. Come Kiss Me Love
7. What Now My Love
8. Malaika
9. Born Free
10. Gimme That Wine
11. The Song From Moulin Rouge
12. When Ev'rything Was Green
The Brothers Four Sing Lennon-McCartney:
13. Norwegian Wood (This Bird Has Flown)
14. Yesterday
15. All My Loving
16. Nowhere Man
17. I'll Follow the Sun
18. And I Love Her
19. If I Fell
20. Help!
21. Michelle
22. We Can Work It Out
23. Girl