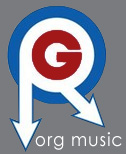 Vinyl LP Featuring 19-Year-Old Sly Stone in One Of The First Ever Interracial Doo-Wop Singing Groups!
Remastered For Vinyl At Infrasonic Mastering From Analog Tape!
Formed in Vallejo, California in the 1950's, The Viscaynes were a high school doo-wop act who are said to be the first recorded singing group of Sylvester Stewart (aka Sly Stone), and the launching point of his extensive career. The group gained some early notoriety with a performance on Dick Stewart's Dance Party, after which they were introduced to producer George Motola. Charting on KYA radio's top 60 chart in 1961, "Yellow Moon" became a hit song for The Viscaynes, though they split up around the time of the song's popularity. The Viscaynes & Friends is the first official full-length release from the group, coming to light only after a master tape reel was discovered more than half a century since the group disbanded. The release features seven tracks from Sly and The Viscaynes, along with one cut from the The Individuals and two from The Precisions, all of which were produced by Motola.
The vinyl release comes in a gatefold jacket with extensive liner notes from author, historian, and radio host Rickey Vincent.
A chapter in the biography of Sylvester Stewart, the mercurial leader of Sly & the Family Stone, concerns his years as members of The Viscaynes, a mixed race doo-wop group that he joined in the early '60s. At least it hasn't been explored on record as it is on this recently released collection from ORG Music. It's a cobbled together album, pulling from the various singles that the group released on small local labels during their brief time together, when they were either presented as a complete unit or when Stewart was pushed into the spotlight. As the liner notes spell out, even the members of the already formed Viscaynes knew they had a monster talent in their midst with Stewart. Making him the center of their music, with his pealing vocals and guitar leads, was only natural. He took to the part with ease. Feathery tunes like 'Yellow Moon' and 'You're My Only Love' take on weight when Stewart is involved. The sound quality of some of this collection has some rough edges as the tunes were analog tape that surely has seen better days, but for enthusiasts of early rock 'n' roll, those are the rough roads you must travel.
Features
Vinyl LP
Some of Sly Stone's earliest recordings
Remastered for vinyl by Dave Gardner at Infrasonic Mastering from analog tape
Deluxe vinyl packaging with gatefold jacket
Original liner notes by Rickey Vincent
Selections
Side One:
Help Me With My Broken Heart
Without Success
You've Forgotten Me
Yellow Moon
Mama Told Me
Side Two:
You're My Only Love
A Long Time Alone
Uncle Sam Needs You
Heavenly Angel
Eight Reasons Why