Click Here for Sound Samples!
Limited Edition K2 HD Mastering Japanese Import CD!
24-Bit/100kHz Mastering! This K2 HD Mastering CD will play on ALL CD players!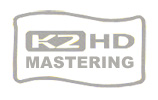 This recording has been mastered by the K2 HD format of 24-bit 100kHz, which creates an unbelievable sound surpassing other formats!
Since the mid 1960s, Tom Jones has sold over 100 million records and has sung various styles of music including pop, rock, R&B, country, dance, soul and gospel. The Welsh musician had an undeniable sex appeal that made the ladies swoon.
This compilation album contains "Delilah", "What's New Pussycat", and his first hit "It's Not Unusual", which became an international success, reaching number one in the U.K. and the top ten in the U.S.
Features:
• Limited Edition
• K2 HD 100kHz / 24-bit Mastering
• Made in Japan


| | |
| --- | --- |
| | 1. Green, Green Grass Of Home |
| | 2. I'm Coming Home |
| | 3. (It Looks Like) I'll Never Fall In Love Again |
| | 4. Not Responsible |
| | 5. Help Yourself |
| | 6. What's New Pussycat? |
| | 7. Love Me Tonight |
| | 8. It's Not Unusual |
| | 9. Funny Familiar Forgotten Feelings |
| | 10. Detroit City |
| | 11. With These Hands |
| | 12. A Minute Of Your Time |
| | 13. Without Love |
| | 14. Delilah |