Numbered, Limited Edition! Very Limited Quantities!
Only 1,000 Numbered Copies Available!
24-Bit/100kHz Mastering! This K2 HD Mastering CD will play on ALL CD players!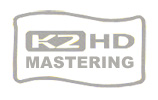 This recording has been mastered by the K2 HD format of 24-bit 100kHz, which creates an unbelievable sound surpassing other formats!
The Last Recording contains performances by the legendary pianist Vladimir Horowitz of music by Chopin, Haydn, Liszt and Wagner.
Features:
• Numbered, Limited Edition
• K2 HD 100kHz / 24-bit Mastering
• Made in Japan
• Includes Clear Protective Outer Sleeve
Selections:
Joseph Haydn (1732-1809)
Piano Sonata, Hob. XVI:49
1. I-Allegro
2. II-Adagio e cantabile
3. III-Finale: Tempo di Minuet
Frederic Chopin (1810-1849)
4. Mazurka, Op. 56, No. 3
5. Nocturne, Op. 55, No. 2
6. Fantaisie-Impromput, Op. 66
7. Etude, Op. 25, No. 1
8. Etude, Op. 25, No. 5
9. Nocturne, Op. 62, No. 1
Franz Liszt (1811-1866)
10. Weinen, Klagen, Sorgen, Zagen
Richard Wagner (1813-1883)
11. Isolde's Liebestod (Tristan und Isolde)