Click Here for Sound Samples!
Limited Edition K2 HD Mastering Japanese Import CD!

24-Bit/100kHz Mastering! This K2 HD Mastering CD will play on ALL CD players!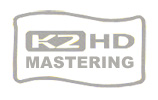 This recording has been mastered by the K2 HD format of 24-bit 100kHz, which creates an unbelievable sound surpassing other formats!
Aaron Neville is an American R&B and soul singer and musician. He has had four top-20 hits in the United States (including three that went to number one on Billboard's adult contemporary chart and one that went to number one on the R&B chart) along with four platinum-certified albums. He has also recorded with his brothers Art, Charles and Cyril as The Neville Brothers and is the father of singer/keyboards player Ivan Neville. His music sometimes features Cajun and Creole influences.
This album is dedicated to the families of victims, survivors, emergency workers and volunteers in the Gulf Coast region whose lives were forever changed by the devastation of Hurricane Katrina.
"For Aaron Neville, the impact of Hurricane Katrina could only be expressed through music, specifically on songs that are uplifting, meaningful, and close to the heart. Bring It on Home...The Soul Classics is about recovery: a positive response not only to the natural disaster of the hurricane, but undoubtedly to the blasé attitude about it from the federal government. Tragedy can bring out the best in people, and Neville's disc not only aims to deal with his personal pain, but specifically reaches out to those who survived the storm the best way he knows how. These songs are familiar enough to deliver the listener a sense of warmth which hopefully opens the door to healing, grace, and power."
- Al Campbell, allmusic.com
Features:
• Limited Edition
• K2 HD 100kHz / 24-bit Mastering
• Made in Japan
• Includes Clear Protective Outer Sleeve
Musicians:
Aaron Neville
Mavis Staples
Chaka Khan
Art Neville
David Sanborn
Chris Botti


| | |
| --- | --- |
| | 1. Rainy Night In Georgia (feat. Chris Botti) |
| | 2. Ain't No Sunshine |
| | 3. (Sittin' On) The Dock Of The Bay |
| | 4. Stand By Me |
| | 5. You Send Me |
| | 6. Respect Yourself (feat. Mavis Staples) |
| | 7. When A Man Loves A Woman |
| | 8. Let's Stay Together (feat. Chaka Khan) |
| | 9. It's All Right |
| | 10. People Get Ready (feat. David Sanborn & Art Neville) |
| | 11. My Girl |
| | 12. Ain't That Peculiar |
| | 13. A Change Is Gonna Come |