Out of Print!
Super High Definition format: Digital eXtreme Definition 24-bit 352.8kHz CD! Playable on all CD players!
8 String Religion is a timeless masterpiece by composer/cellist David Darling. The album combines David's cello, piano and vocal improvisations with sound engineer/producer Mickey Houlihan's nature recordings. It features eight nature-oriented pieces that evoke the unity of nature, humanity and music.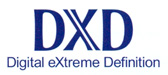 DXD Digital eXtreme Definition:
Digital eXtreme Definition (DXD) is an audio encoding scheme that was developed for editing high-resolution recordings because DSD, the audio standard used on Super Audio CD is not ideally suited for editing. DXD is a PCM-like signal with 24-bit resolution sampled at 352.8 kHz - eight times 44.1 kHz, the sampling frequency of Red Book CD. The data rate is 11.2896 Mbit/s - four times that of DSD!
FIM/LIM DXD CDs have taken this a step further to bring you closer to the source. Instead of making two or more sample rate conversions as with SACD, FIM/LIM recorded the source in DXD! The data rate for a DXD mono signal is 8467.2MHz, or more than 3X the data rate of a typical SACD! Experience the closest you can get to the original performance in the comfort of your home!
"The space is captured extremely well. And it is not artificially produced, there is real depth, three-dimensional, and the furthest plane is really far away. The attack is slightly rounded just as the contours – but it is perfectly combined with artistic contents, it's just a way it has to be done. David Darling's eight-string cello is incredibly palpable."
- Wojciech Pacula, www.highfidelity.pl
Features:
• Digital eXtreme Definition Compact Disc (DXD CD)
• 32-bit 352.8 kHz resolution
• Playable on ANY CD player
• 99.99% Fine Silver disc
Musicians:
David Darling, cello
Selections:
1. Minor Blue
2. 8-String Religion
3. Remember
4. Sweet River
5. Only One Wish
6. Sojourn
7. Clouds
8. Soft Light