Out of Print!
A Must Own Demonstration Disc! This DXD CD will challenge your system and shake your house!!!
Super High Definition format: Digital eXtreme Definition 24-bit 352.8kHz CD! Playable on all CD players!
Michael Stearns is one of the originators of a genre of music that emerged in the 1970s. This music has been described as space music, contemporary instrumental music, new age music, electronic music, and so on... It's primary instrument is the synthesizer or the human as synthesizer. Michael weaves into his music instruments and sounds from other cultures, newly developed instruments, the human voice, and sounds of nature.
In the fall of 1994 Michael traveled to the "Lost World" of Venezuela and spent a month there exploring and collecting source material for this solo album.
A sonic blockbuster; the track on Volcano Eruption will challenge your system to the extreme and will shake your house! Fasten your seatbelt, please!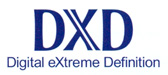 DXD Digital eXtreme Definition:
Digital eXtreme Definition (DXD) is an audio encoding scheme that was developed for editing high-resolution recordings because DSD, the audio standard used on Super Audio CD is not ideally suited for editing. DXD is a PCM-like signal with 24-bit resolution sampled at 352.8 kHz - eight times 44.1 kHz, the sampling frequency of Red Book CD. The data rate is 11.2896 Mbit/s - four times that of DSD!
FIM/LIM DXD CDs have taken this a step further to bring you closer to the source. Instead of making two or more sample rate conversions as with SACD, FIM/LIM recorded the source in DXD! The data rate for a DXD mono signal is 8467.2MHz, or more than 3X the data rate of a typical SACD! Experience the closest you can get to the original performance in the comfort of your home!
Features:
• 99.99% Fine Silver disc
• Digital eXtreme Definition Compact Disc (DXD CD)
• Can be played on any CD player
Selections:
1. Kama Meru
2. Lost World Theme
3. Ima Paru
4. Maripak: the Last Pterodactyl
5. Matawi: Killer of Men
6. Sabana
7. Volcano
8. Auyan
9. Warao
10. St. Francis
11. Crystal Canyon
12. Lost World Reprise
Total playing time, 54:33.