Click Here for Sound Samples!
Limited Edition K2 HD Mastering Japanese Import CD!
24-Bit/100kHz Mastering! This K2 HD Mastering CD will play on ALL CD players!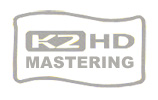 This recording has been mastered by the K2 HD format of 24-bit 100kHz, which creates an unbelievable sound surpassing other formats!
With her distinctive sensual voice, bleach-blonde hair, Dusty Springfield became an icon in the music world in the 1950s and '60s. This collection of hits would not be complete without her best-known hits such as "You Don't Have To Say You Love Me", "Son of a Preacher Man", and "The Look Of Love".
Features:
• Limited Edition
• K2 HD 100kHz / 24-bit Mastering
• Made in Japan


| | |
| --- | --- |
| | 1. The Look Of Love |
| | 2. How Can I Be Sure |
| | 3. Stay Awhile |
| | 4. I Just Don't Know What To Do With Myself |
| | 5. Son of A Preacher Man |
| | 6. All Cried Out |
| | 7. I Will Come To You |
| | 8. Some of Your Lovin' |
| | 9. Give Me Time |
| | 10. The Windmill Of Your Mind |
| | 11. Losing You |
| | 12. I Can't Make It Alone |
| | 13. Yesterday When I Was Young |
| | 14. You Hurtin' Kinda Love |
| | 15. I Only Want To Be With You |
| | 16. All I See Is You |
| | 17. I'll Try Anything (To Get You) |
| | 18. I Close My Eyes and Count to Ten |
| | 19. You Don't Have To Say You Love Me |
| | 20. What Good Is I Love You? |