Click Here for Sound Samples!
Limited Edition K2 HD Mastering Japanese Import CD!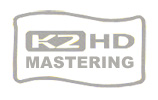 24-Bit/100kHz Mastering! This K2 HD Mastering CD will play on ALL CD players!
This recording has been mastered by the K2 HD format of 24-bit 100kHz, which creates an unbelievable sound surpassing other formats!
Pure is the debut international release by Haley Westenra. Previously she had only released in New Zealand and Australia. Sir George Martin was consulted during the recording of this album. The disc includes songs of the Maori, who are indigenous people of New Zealand as well as "In Trutina" from Orff's Carmina Burana.
Features:
• Limited Edition
• K2 HD 100kHz / 24-bit Mastering
• Made in Japan


| | |
| --- | --- |
| | 1. Pokarekare Ana |
| | 2. Never Say Goodbye |
| | 3. Who Painted the Moon Black? |
| | 4. River of Dreams |
| | 5. Benedictus |
| | 6. Hine E Hine |
| | 7. Dark Waltz |
| | 8. Amazing Grace |
| | 9. My Heaty And I |
| | 10. In Trutina from "Carmina Burana" |
| | 11. Beat Of Your Heart |
| | 12. Across The Universe Of Time |
| | 13. Heaven |
| | 14. Wuthering Heights |