Click Here for Sound Samples!
Limited Edition K2 HD Mastering Japanese Import CD!
24-Bit/100kHz Mastering! This K2 HD Mastering CD will play on ALL CD players!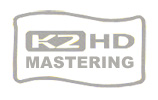 This recording has been mastered by the K2 HD format of 24-bit 100kHz, which creates an unbelievable sound surpassing other formats!
Richie's fourth album, originally released in 1992, was his first compilation album containing 14 tracks, four of them recorded with the Commodores. Also included in the tracklisting is "Endless Love" his duet with Diana Ross.
Features:
• Limited Edition
• K2 HD 100kHz / 24-bit Mastering
• Made in Japan


| | |
| --- | --- |
| | 1. Do It To Me |
| | 2. My Destiny |
| | 3. Love, Oh Love |
| | 4. All Night Long |
| | 5. Easy |
| | 6. Still |
| | 7. Endless Love |
| | 8. Running With the Night |
| | 9. Dancin' On the Ceiling |
| | 10. Sail On |
| | 11. Hello |
| | 12. Truly |
| | 13. Penny Lover |
| | 14. Stuck On You |
| | 15. Say You, Say Me |
| | 16. Three Times A Lady |