Out Of Print! Only 1 copy left!
The Absolute Sound 40th Anniversary Best Sounding Music!
This disc will NOT play on CD, DVD or SACD Players! HRx 176kH/24-Bit DVD-R - For Music Servers Only!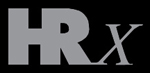 HRx DVD-R data discs contain exact, digit-for-digit copies of the original Reference Recordings 176.4 kHz / 24-bit digital masters. This is the ultimate in fidelity for two-channel sound: TRUE high-resolution audio, ready to load from DVD-R data discs onto your computer music server!
To play HRx, the files on the DVD-R data disc must be uploaded to a computer music server, which then will play the music files through your audio system. (You cannot play them on CD, DVD, or SACD players!!!)
Best of Show award for "Greatest Technological Breakthrough: Reference Recordings' HRx ultra-high resolution (176.4/24) digital music format." (Alan Taffel:
The Absolute Sound
, April/May 2008)
"Reference Recordings, a company at the forefront of technical advancements for the past 30 years, has broken through the technical barriers to deliver to listeners the exact high-resolution digital bitstreams created during the recording sessions. The company's HRx format encodes as WAV files on a DVD the master recording, which was sampled at 176.4kHz with 24-bit resolution. For the first time, you can listen to the original high-resolution datastream of some spectacular titles from the Reference Recordings catalog."
- Robert Harley, The Absolute Sound, January 2009
Connoisseurs of great piano playing will love this classic reissue of the 1988 release.
A reclusive cult figure who records even less often than he plays in public, Nojima is Japan's most celebrated concert pianist and a Cliburn Competition Silver Medal winner. A contemporary pianist that evokes the wonders of the golden age of pianists typified by Horowitz, Godowsky, Lhevinne, and the other giants of that period.
When first released in 1988, Nojima Plays Liszt became a reference work and the CD was named
"Best Recording of the Month"
by Stereo Review. It was described as
"A stunning demonstration of technique put at the service of profoundly musical ends."
Minoru Nojima remains one of Japan's most internationally respected pianists.
"...the pianist hurdles leaped with incredible fleetness and lightness, punctuated by volcanic outbursts of power and majesty. It was the sort of impossible thing rendered possible only by genius. Repeat: genius."
- Albert Goldberg, Los Angeles Times
Features:
• HRx DVD-R
Musicians:
Minoru Nojima, piano
Selections:
Ferencz Liszt (1811-1886)
1. Mephisto Waltz No. 1
2. La Campanella
3. Harmonies du soir
4. Feux Follets
Sonata in b minor
5. Lento assai
6. Recitativo
7. Andante sostenuto
8. Allegro energico
9. Cantando espressivo
10. Andante sostenuto