Save 67% for a Limited Time While Supplies Last!
This disc will NOT play on CD, DVD or SACD Players! HRx 176kH/24-Bit DVD-R - For Music Servers Only!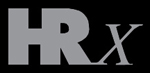 HRx DVD-R data discs contain exact, digit-for-digit copies of the original Reference Recordings 176.4 kHz / 24-bit digital masters. This is the ultimate in fidelity for two-channel sound: TRUE high-resolution audio, ready to load from DVD-R data discs onto your computer music server!
To play HRx, the files on the DVD-R data disc must be uploaded to a computer music server, which then will play the music files through your audio system. (You cannot play them on CD, DVD, or SACD players!!!)
Best of Show award for "Greatest Technological Breakthrough: Reference Recordings' HRx ultra-high resolution (176.4/24) digital music format." (Alan Taffel:
The Absolute Sound
, April/May 2008)
"Reference Recordings, a company at the forefront of technical advancements for the past 30 years, has broken through the technical barriers to deliver to listeners the exact high-resolution digital bitstreams created during the recording sessions. The company's HRx format encodes as WAV files on a DVD the master recording, which was sampled at 176.4kHz with 24-bit resolution. For the first time, you can listen to the original high-resolution datastream of some spectacular titles from the Reference Recordings catalog."
- Robert Harley,
The Absolute Sound
, January 2009
The Dallas Wind Symphony and the Jim Cullum Jazz Band team up on this new sonic spectacular from Reference Recordings, PLAYING WITH FIRE! The five pieces presented here offer a musical panorama from composer Frank Ticheli (b.1958). Light to dark, to joyous jazz celebration, it is all here for the listener. The first four pieces are among the best by this famed concert band composer. The final composition, PLAYING WITH FIRE combines the mighty Dallas Wind Symphony with enthusiastic playing by the 7-piece Jim Cullum Jazz Band! Wind band fans and traditional jazz enthusiasts will revel in these splendid performances.
Conducted by Jerry Junkin and recorded in the Meyerson Symphony Center, Dallas TX, the great music and its exceptional sonic palette are expertly captured by Reference Recordings' world-renowned team of engineer Keith Johnson and producer Tam Henderson.
FRANK TICHELI is well known for his works for concert band, many of which have become standards in the repertoire. He has appeared as guest conductor of his music at Carnegie Hall, at many American universities and music festivals, and in cities throughout the world. Ticheli joined the faculty of the University of Southern California's Thornton School of Music in 1991, where he is Professor of Composition. His music has been described as
"optimistic and thoughtful"
(Los Angeles Times),
"lean and muscular"
(New York Times), and
"brilliantly effective"
(Miami Herald).
Organized in 1962, the JIM CULLUM JAZZ BAND is known worldwide for playing classic jazz plus music by great American composers. Since 1987, the weekly Riverwalk radio broadcasts (PRI) have featured the ensemble with distinguished musical guests.
Conductor JERRY JUNKIN is Artistic Director and Conductor of the Dallas Wind Symphony, as well as Director of Bands at the University of Texas at Austin, where he also holds the title of University Distinguished Teaching Professor.
America's premier professional wind band, the DALLAS WIND SYMPHONY was founded in 1985 and has made over 15 recordings. Consisting of woodwinds, brass and percussion, they perform and record in the I. M. Pei-designed Meyerson Symphony Center.
"Both musical groups are on their toes...this is quite a spectacular album and Ticheli's works are not the sort to alienate those averse to New Music."
—John Sunier, Audiophile Audition
Musicians:

Dallas Wind Symphony
Jim Cullum Jazz Band
Frank Ticheli, composer
Jerry Junkin, conductor
Features:

• HRx DVD-R
Selections:
1. Postcard
San Antonio Dances
2. Alamo Gardens
3. Tex-Mex on the Riverwalk
Symphony No. 2
4. Shooting Stars
5. Dreams Under a New Moon
6. Apollo Unleashed
7. Rest
Playing With Fire (By Frank Ticheli and Jim Cullum, orch. by Ticheli)
8. A la Bauduc
9. Shades of Blue
10. Polyphonies and Riffs