24-Bit/100kHz Mastering! This K2 HD Mastering CD will play on ALL CD players! Features "Cheri Cheri Lady", "You're My Heart You're My Soul", "Brother Louie" & Many More!!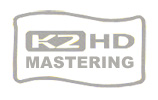 This recording has been mastered by the K2 HD format of 24-bit 100kHz, which creates an unbelievable sound surpassing other formats!
The German duo Thomas Anders and Dieter Bohlen created Europop/new wave music in the '80s. Modern Talking was the most successful German pop duo ever and shaped the musical history of the 1980's. At the height of their chart success, the band sold over 75 million copies of their records in only three years, achieving a legendary status which has lasted for decades. They made a successful comeback in 1998 and recorded more material from then until 2003. From 1991, this is a compilation of 16 of their best songs from the '80s including "You're My Heart, You're My Soul", "Cheri, Cheri Lady", "Brother Louie" and "Lady Lai".
Features:
• K2 HD 100kHz / 24-bit Mastering
• Limited Edition
• Made in Japan
• Includes Clear Protective Outer Sleeve
Selections:
1. You're My Heart, You're My Soul
2. Diamonds Never Made A Lady
3. You Can Win If You Want
4. There's Too Much Blue In Missing You
5. Cheri, Cheri Lady
6. With A Little Love
7. Brother Louie
8. Let's Talk About Love
9. Atlantis Is Calling (S.O.S. For Love)
10. Lady Lai
11. Geronimo's Cadillac
12. Doctor For My Heart
13. Give Me Peace On Earth
14. Stranded In the Middle of Nowhere
15. Jet Airliner
16. You And Me