Click Here for Sound Samples!
Limited Edition K2 HD Mastering Japanese Import CD!
24-Bit/100kHz Mastering! This K2 HD Mastering CD will play on ALL CD players!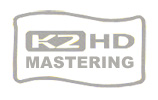 This recording has been mastered by the K2 HD format of 24-bit 100kHz, which creates an unbelievable sound surpassing other formats!
Romani violinist Roby Lakatos is not only a scorching virtuoso, but a musician of extraordinary stylistic versatility, equally as able at playing jazz as he is classical and Hungarian folk music on his fiddle.
Roby Lakatos and the ensemble of Ernest Bango, Kalma Cseki, Oszkair Nemeth and Laszlo Boni perform compositional works by Brahms, Khachaturian, John Williams and more!
Features:
• Limited Edition
• K2 HD 100kHz / 24-bit Mastering
• Made in Japan
Musicians:
Roby Lakatos
Ernest Bango
Kalma Cseki
Oszkar Nemeth
Laszlo Boni


| | |
| --- | --- |
| | 1. Hungarian Dance No. 5 in G minor |
| | 2. Deux Guitars |
| | 3. Kallai kettos |
| | 4. Csardas |
| | 5. L'Alouette |
| | 6. Pour Valia |
| | 7. Sabre Dance |
| | 8. Post Phrasing |
| | 9. Ochi Chornyje |
| | 10. Schindler's List |
| | 11. Hungarian Dance No. 6 in D flat |
| | 12. La Boheme |
| | 13. Mr. Grappelli |