Click Here for Sound Samples!
Numbered, Limited Edition! Very Limited Quantities!
Only 1,000 Numbered Copies Available!
24-Bit/100kHz Mastering! This K2 HD Mastering CD will play on ALL CD players!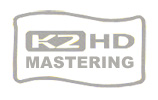 This recording has been mastered by the K2 HD format of 24-bit 100kHz, which creates an unbelievable sound surpassing other formats!
The Late Great Virtuoso Violinist Ruggiero Ricci was best known for his association with Paganini and was sometimes referred to as the Paganini of the 20th Century. Ricci here is performing works from Paganini, Wieniawski, Elgar, Smetana and more!
Features:
• Numbered, Limited Edition
• K2 HD 100kHz / 24-bit Mastering
• Made in Japan
Musicians:
Ruggiero Ricci, violin


| | |
| --- | --- |
| | Niccolo Paganini (1782-1840) |
| | 1. Le Streghe, Op. 8 |
| | 2. Fantasia on the G String, Op. 24 |
| | 3. Moto perpetuo, Op. 11 |
| | 4. Variations on "Nel cor piu non mi sento" |
| | 5. Variations on "God Save The King", Op. 9 |
| | 6. La Campanella (Violin Concerto No. 2) |
| | 7. Sonata No. 12 in E minor, Op. 3 No. 6 |
| | 8. I Palpiti, Op. 13 |
| | Henryk Wieniawski (1835-1880) |
| | 9. Scherzo-Tarantelle, Op. 16 |
| | Edward Elgar (1857-1934) |
| | 10. La Capricieuse, Op. 17 |
| | Franz von Vecsey (1893-1935) |
| | 11. 11. Caprice No. 1 "Le Vent" |
| | William Kroll (1901-1980) |
| | 12. Banjo and Fiddle |
| | Frédéric Chopin (1810-1849) |
| | 13. Nocturne No. 20 in C sharp minor |
| | Bedrich Smetana (1824-1884) |
| | 14. Andantino, No. 2 |