Click Here for Sound Samples!
Limited Edition K2 HD Mastering Japanese Import CD!
24-Bit/100kHz Mastering! This K2 HD Mastering CD will play on ALL CD players!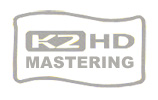 This recording has been mastered by the K2 HD format of 24-bit 100kHz, which creates an unbelievable sound surpassing other formats!
This compilation album by award-winning singer/songwriter Cat Stevens contains "Morning Has Broken" , "Peace Train" and the award winning "The First Cut Is the Deepest", which has a hit single for four different artists.
Features:
• Limited Edition!
• K2 HD 100kHz / 24-bit Mastering
• Made in Japan


| | |
| --- | --- |
| | 1. Moonshadow |
| | 2. Father and Son |
| | 3. Morning Has Broken |
| | 4. Wild World |
| | 5. The First Cut Is the Deepest |
| | 6. Lady d'Arbanville |
| | 7. Oh Very Young |
| | 8. Matthew and Son |
| | 9. Sitting |
| | 10. Hard Headed Woman |
| | 11. I Love My Dog |
| | 12. Rubylove |
| | 13. Don't Be Shy |
| | 14. Can't Keep It In |
| | 15. Here Comes My Baby |
| | 16. Into White |
| | 17. (Remember the Days of the) Old Schoolyard |
| | 18. Where Do the Children Play? |
| | 19. Land o'Freelove & Goodbye |
| | 20. Another Saturday Night |
| | 21. The Foreigner Suite: (excerpt) |
| | 22. Just Another Night |
| | 23. Peace Train |
| | 24. If You Want To Sing Out, Sing Out |