Click Here for Sound Samples!
Limited Edition K2 HD Mastering Japanese Import CD!
24-Bit/100kHz Mastering! This K2 HD Mastering CD will play on ALL CD players!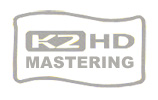 This recording has been mastered by the K2 HD format of 24-bit 100kHz, which creates an unbelievable sound surpassing other formats!
This release contains two albums in one; Hi-Fi a la Espanola and Popovers by Frederick Fennell and the Eastman-Rochester Pops.
Features:
• Limited Edition
• K2 HD 100kHz / 24-bit Mastering
• Made in Japan
Musicians:
Eastman-Rochester Pops
Frederick Fennell


| | |
| --- | --- |
| | Hi-Fi a La Espanola |
| | Percy Faith (1908-1976) |
| | 1. Brazilian Sleigh Bells |
| | Ernesto Lecuona (1896-1963) |
| | 2. Andalucia |
| | 3. Malaguena |
| | Enrique Granados (1867-1916) |
| | 4. Intermezzo from "Goyescas" |
| | Arthur Benjamin (1893-1960) |
| | 5. Jamaican Rumba |
| | Oscar Lorenzo Fernandez (1897-1948) |
| | 6. Batuque |
| | Jaime Texidor |
| | 7. AMparito Roca |
| | Manuel de Falla (1876-1946) |
| | 8. Ritual Fire Dance from "El Amor Brujo" |
| | Joaquin Turina (1882-1949) |
| | 9. The Bullfighter's Prayer (La Oracion del Torero) |
| | Camargo Mozart Guarnieri (1907-) |
| | 13. Brazilian Dance |
| | Popovers |
| | Gheorghe Dinicu (1865-1930) |
| | 11. Hora Staccato |
| | Franz Liszt (1811-1886) |
| | 12. Liebestraum |
| | Alphons Czibulka (1842-1894) |
| | 13. Love's Dream After the Ball |
| | Jean Sibelius (1865-1957) |
| | 14. Finlandia |
| | Claude Debussy (1862-1918) |
| | 15. Clair de Lune |
| | Dmitiri Shostakovich (1906-1975) |
| | 16. Polka from "The Golden Age" |