Click Here for Sound Samples!
Limited Edition K2 HD Mastering Japanese Import CD!
24-Bit/100kHz Mastering! This K2 HD Mastering CD will play on ALL CD players!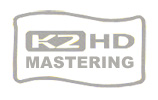 This recording has been mastered by the K2 HD format of 24-bit 100kHz, which creates an unbelievable sound surpassing other formats!
Violinist Andre Rieu leads the Maastricht Salon Orchestra for this recording of compositional works by composers such as Lehar, Chopin, Massenet and more!
Features:
• Limited Edition
• K2 HD 100kHz / 24-bit Mastering
• Made in Japan
Musicians:

Maastricht Salon Orchestra
Andre Rieu, violin, conductor
Frans Vermeulen, violin
Gemma Serpenti, cello
Jean Sassen, double bass
Thieu Heyltjes, piano


| | |
| --- | --- |
| | Enrico Toselli (1883 - 1926) |
| | 1. Serenade op.6 (with the wonderful song of the nightingale) |
| | Franz Lehár (1870-1948 |
| | 2. Gold und Silber |
| | Werner Max Kersten (? - 1948) |
| | 3. Bummelpetrus |
| | Rudolf Sieczynski (1879 - 1952) |
| | 4. Wien, du Stadt Meiner Träume |
| | Frédéric Chopin (1810 - 1849) |
| | 5. Adieu Tristesse (Etude in E, Op. 10 No.3) |
| | Jean Paul-Egide Martini (1714 - 1816) |
| | 6. Plaisir d'Amour |
| | Siegfried Translateur (1875 - 1944)7 |
| | 7. Wiener Praterleben |
| | Kurt Noack (1893 - 1945) |
| | 8. Heinzelmannchens Wachtparade |
| | Franz Lehár |
| | 9. Vilja's Song (from "The Merry Widow") |
| | Emmerich Kálmán (1882 - 1953) |
| | 10. Komm Zigani (from "Grafin Mariza") |
| | Jules Massenet (1842 - 1912) |
| | 11. Meditation (from "Thais") |