Click Here for Sound Samples!
24-Bit/100kHz Mastering! This K2 HD Mastering CD will play on ALL CD players!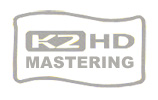 This recording has been mastered by the K2 HD format of 24-bit 100kHz, which creates an unbelievable sound surpassing other formats!
Older is the third studio album from George Michael, released on May 14, 1996 in the United States through the then-new DreamWorks Records. Older was the very first album released by DreamWorks Records. It was Michael's first album since 1990's Listen Without Prejudice, Vol. 1 – the five-and-a-half-year gap was due to the controversial legal battle that Michael experienced with his record company. Michael dedicated three years straight in the recording of Older, and the album found him exploring new musical territories in a more serious fashion compared to his previous work.
At the time of release, the album was a huge commercial hit, particularly in Europe. In the UK, the album was particularly notable for producing six Top Three hit singles in a two-year span, creating a record still unsurpassed. To date, Older has sold around 15 million copies worldwide.
"Michael's skills as a pop craftsman still shine through -- several songs are well-constructed ballads that rank with his best material..."
- Stephen Thomas Erlewine, allmusic.com
Features:
• Limited Edition
• K2 HD 100kHz / 24-bit Mastering
• Made in Japan
• Includes Clear Protective Outer Sleeve


| | |
| --- | --- |
| | 1. Jesus to a Child |
| | 2. Fastlove |
| | 3. Older |
| | 4. Spinning the Wheel |
| | 5. It Doesn't Really Matter |
| | 6. The Strangest Thing |
| | 7. To Be Forgiven |
| | 8. Move On |
| | 9. Star People |
| | 10. You Have Been Loved |
| | 11. Free |